Supply of Equipment and Software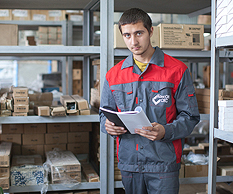 As part of infrastructure or automation projects, we can supply a broad range of products from the world's industry leaders, which include:
instruments, actuators, controllers;
servers, industrial and personal computers, laptops;
active and passive network equipment;;
server cabinets, network cabinets, field cabinets;
engineering infrastructure;
office equipment;
accessories and materials;
software.
Our partners include SYSTIMAX, Cisco Systems, AESP, Microsoft, WonderWare, Oracle, Siemens, Bruker Baltic.
For our most loyal customers we offer the best price-quality options bringing overall cost reduction.