Design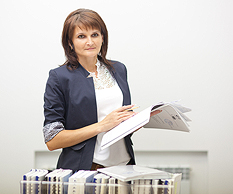 Our team offers design services in the following areas:
indoor and outdoor communication networks (power networks, SCS, fiber-optic lines, wireless, telephone communication, public address, Internet);
multiple types of automation systems: process control, supervisory control, power supply management, MES, etc.
When working on a design, our qualified engineers work with an approved Statement of Work and observe all the applicable national standards. Starting from 1995, we have designed and implemented more than 1,800 projects of various scale and complexity in such industries as steel, mining, power, telecommunications and public governance.
In certain cases our specialists rely on such computer-aided design tools as AutoCAD and EPLAN Electric P8.