Technical Support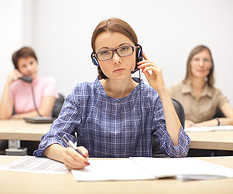 All automation systems supplied by the company are covered with a 12-month warranty. The warranty period starts from the moment the system is put into operation.
Our warranty scope covers the following:
resolving unordinary operational issues;
providing advice on how to install/tune up the system and about the system functionality as described in the documentation.
The customer can contact us and request support, information, advice or documentation at any time via the customer's personal account, by email or phone.
Online support: Personal Account
Your Personal Account is the main means of communication with our Technical Support Team.
Customers are enabled access to the Technical Support Team via their Personal Accounts as part of their contracts.
Phone support
Available around the clock, i.e. 24/7, at +7 (3519) 580-125.
For any additional information about the technical support please contact Vladimir Priemko, Technical Support Manager, by phone: +7-982-3000-157 or email:
priemko.v@konsom.ru.