Installation and Supervision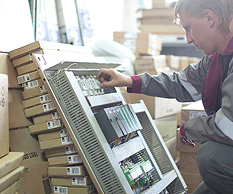 For many years, our company has been acting as an independent erection contractor and an outsourcer.
We offer the following services:
installation of instruments, controllers, servers, workstations, etc.;
installation of cabinets, control pulpits and panels;
installation of data transmission networks (SCS, fiber-optic lines, wireless, telephone, Internet, etc.);
installation of power and earthing cables;
supervision services.
Our permanent installation personnel have undergone special training and have a minimum of three years of experience in the field. We have an in-house fleet of construction machinery.
When involved in installation projects, we observe the applicable construction norms and regulations and strictly follow the project documentation, as well as manufacturer's manuals.