Maksim Potashev visited the company "KONSOM GROUP" with the autor's seminar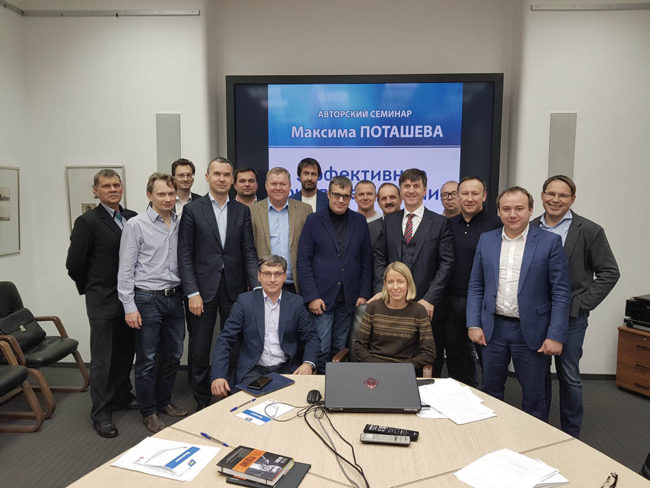 On October 27 the leading Russian project institute and control systems engineer welcomed the guests. There Maksim Potashev's intellectual seminar "Taking Decision and Developing Intellectual Power" took place. The author of the seminar is a famous in the country Master of the game show "What? Where?When?", a mathematician, a market specialist , an expert In the field of macroeconomics and mathematical modeling of economic processes. The partners of "KONSOM GROUP", the leading enterprises of Magnitogorsk such as – АО "Profit" и LLC "MMK-Informservice" also became the participants of the seminar. This is not the first time the company "KONSOM GROUP" provides "intellectual leisure" for it's specialists and business partners, it gives an opportunity to positively switch to communication in a team game and get useful skills: to improve the accuracy of decisions, to improve methods of generating ideas, to increase the development of solutions, to learn to identify factors that prevent the adoption of the right decisions.
The participants from "KONSOM GROUP" was the leading specialists of the company: Ishmetyev E.N, Romanenko A.V. , Chistiakov D.V., Dragunov B.V., Vasilyev E.Y., Merkulov E.A., Tsyganock А.S., Kochneva А.V., Tishin О.B., Negreev Е.N., Romanenko N.A., Markov P.E. АО "Profit" was represented by the director of the company Antonov Andrey Yurievich. LLC "MMK-Informservice" was represented by the head of the project office Rybolovlev Valery Yurievich.