An international information systems conference on «Innovations and technologies» was held at the Nazarbayev University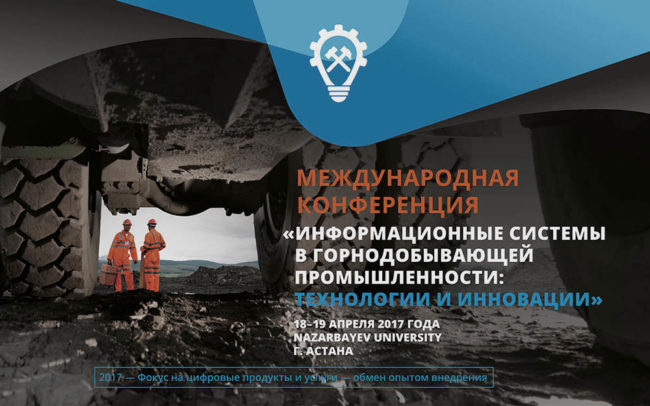 An international conference on "Information Management Systems in the Mining Industry: Innovations and Technologies" was held at the Nazarbayev University (Astana city, Kazakhstan) on April 18 and 19.
The company "KONSOM GROUP" was represented by leading specialists: Artem Tsyganok (Head of Marketing Services), Oleg Tishin (Commercial Director) and Anatoly Lednov (Key Account Manager). Artem Tsyganok (Project Approach in the Transformation Period) and Anatoly Lednov (in cooperation with Uzbekcoal JSC) presented their reports within the framework of the conference program.
The main focus of presentations and discussions at the conference was on the implementation of innovative solutions for mining industry and the experience exchange of actual use of modern mining management systems.
The co-organizer of the international conference was JSC "VIST Group". It is a long-time business partner of "KONSOM GROUP". JSC "VIST Group" is one of the market leaders of integrated management systems of mining industry in Russia and the CIS.