Real Men Play Hockey!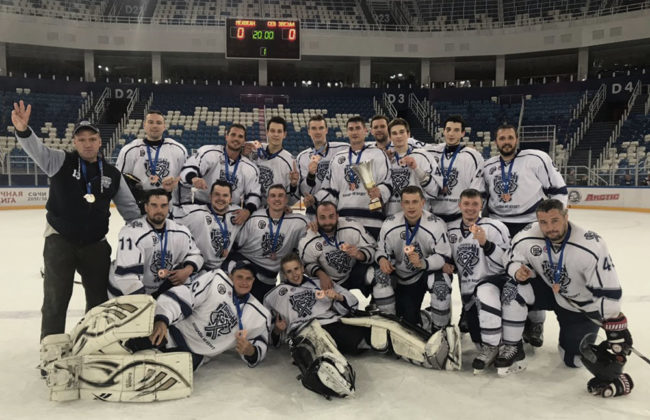 The All-Russian Night Hockey League Festival took place from May 11th to 16th in Sochi. The team from Magnitogorsk "Stal'nye Topory" participated there for the first time.
Denis Naumkin (Head of Production Department of KONSOM GROUP) is a part of the Magnitogorsk hockey team "Stal'nye Topory". He won a bronze medal. An amateur ice hockey team event at the Night Hockey League Festival is held for the seventh time. The League is created on the initiative of Vladimir Putin, the President of the Russian Federation. Magnitogorsk ice hockey team was presented in Sochi for the first time in seven years. "Stal'nye Topory" is the most titled club in the main amateur Magnitogorsk hockey league. They are two-time winners of the regular championship, the President's Cup, the Opening Cup, the Superbowl of Amateur Hockey League Federation, twice runner-ups of the regular championship. Denis plays as a defender for the second year as part of the team.
KONSOM GROUP Company is proud of employees and their achievements. Congratulations, Denis. We wish you new victories and medals!