You hit the ball, you have it all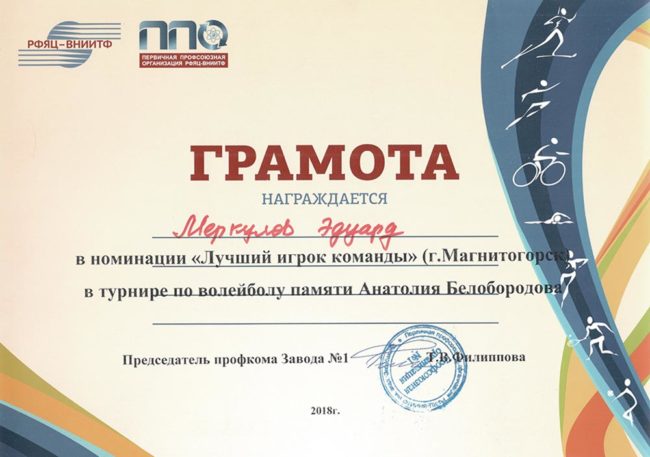 A volleyball tournament among men's teams (40+) was held in the palace of sports and msc "sugun" (town of snezhinsk) on april 20, 2018. It was dedicated to the memory of a. Beloborodov.
Eduard Merkulov, head of the Communications and Information Technologies Department of "KONSOM GROUP", was nominated as "The Best Team Player".  
Participants from the following cities attended the tournament: Magnitogorsk, Zlatoust, Miass, Satka, Ozersk, Vishnevogorsk, Snezhinsk. The best teams of the region took part in the tournament, so the competition was very tough.
The employees and their achievements are a pride of "KONSOM GROUP" Company. Eduard Adolfovich, we sincerely congratulate you!