KONSOM GROUP takes part in TestCon Moscow 2018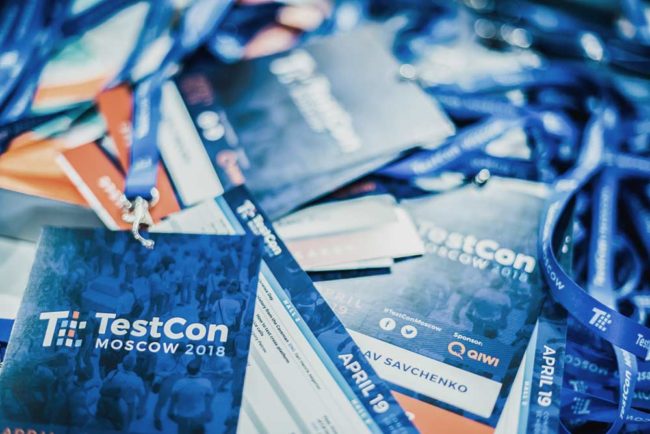 KONSOM GROUP representatives participated in the TestCon Moscow 2018 that took place from 17th to 19th April 2018 in Moscow. It is one of the leading events attended by software testing experts from all over the country.
The world of experts in software testing and quality control is constantly changing. Every day it gives unique opportunities, develops your skills and broadens horizons. The TestCon Moscow 2018 conference is a chance to update knowledge, tell about innovative approaches and methodologies, open new horizons and provide career opportunities. It is a great chance for beginners to get new useful acquaintances in a professional community.
Industry 4.0 inevitably leads to systemic changes, involves innovative approaches and experiments. The conference is an excellent platform to be acquainted with the latest industrial trends, share experience and implement teamwork opportunities.
Konstantin Podpryatov (Head of the Department of Automated Control Systems Integration Solutions of KONSOM GROUP): "It is, undoubtedly, a useful conference. We managed to attend lectures on various types of testing within three days. Now we understand how and what test activities we can already carry out, and what activities we need to learn to organize and back up with software and hardware according to the materials given."
Andrei Stepanov (Lead Engineer of the Automated Control Systems Department of the MES Solution of KONSOM GROUP): "The conference is interesting and useful for our development. We understood the main idea to which all aspire. If we want to get high quality software and guarantee the end user effective software operation when new versions are submitted, then it is necessary to implement automated testing to our software."
The position of KONSOM GROUP Company is to use the Industry 4.0 as a set of tools properly!