Gold medal in the men's 40+ volleyball championship!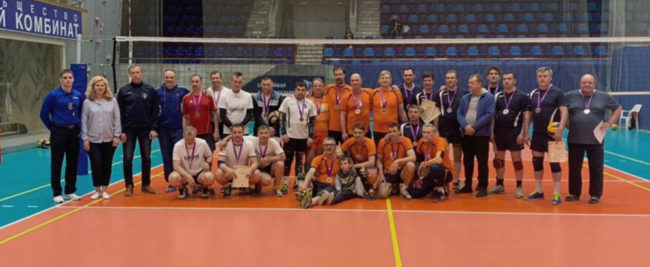 Have you ever met someone who is madly in love with their hobby? KONSOM GROUP employees are not only highly skilled specialists, but also all-round people.
The final round of the Magnitogorsk volleyball championship among men's teams of 40+ was held in Romazan Sports Palace on April 25, 2021.
The veteran tournament was bright and full of surprises. There is always a fusion of gaming experience, desire to play and passion to win. The result of the tournament was unclear until the last round.
Despite the competitors' professionalism and fierce competition, the team has won a gold medal because of the well-coordinated game throughout the tournament.
The head of the project office, «KONSOM GROUP», Eduard Merkulov, became a 12-time winner of the Magnitogorsk Cup volleyball competition among men's teams of 40+ veterans', as a member of «Arkada» team.
On behalf of the company, we congratulate the team and wish to move forward!