KONSOM GROUP at the «Seymartec Energy» International Forum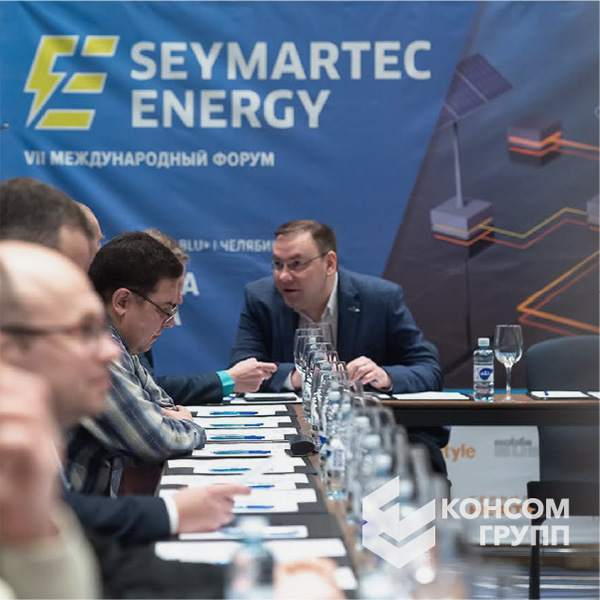 Developments begin with daily routine changes and ends with the development and implementation of new strategies at the corporate and government level.
The Seymartec Energy 7th International Forum included discussion on how energy efficiency and sustainability will be adjusted to the geopolitical changes from a production and strategic point of view due to the new realities. One of the most important topics was the question of the relations prospects between foreign suppliers and domestic companies and existing risks if sanctions are imposed on the equipment supply. Will domestic companies get new opportunities and will it allow them to occupy key niches on the Russian market.
KONSOM GROUP took part in this wide-ranging discussion. Artem Tsyganok, Head of Marketing and Sales Department represented the company.
KONSOM GROUP is an industrial systems integrator, which includes a software company. The company's portfolio includes its own solutions, which can replace imported analogues of MES, LIMS, APS, software solutions for information security and integration.
One of the talking points was to rethink enterprise strategies in the light of the changing marketplace. The key issue is the prospect of using European and American box solutions, which are widely used in automation systems. The report also highlighted the consequences of the cooperation termination between foreign equipment suppliers and Russian organizations:
– Supply chain disruption
– Need to produce competitive import-substituting products in a short period
– IT staff outflow. The company noted that there is a shortage of qualified programmers and it is ready to support young IT specialists by organizing professional seminars within the framework of the training initiative.
The company's experts observed that all manufacturing companies are going to favor a more frugal approach now. This means that companies will monitor existing equipment thoroughly to prevent emergency shutdowns and outages. At the same time, there are no plans to stop promoting the green manufacturing initiative in line with the ESG strategy.
We sincerely thank the organizers of the Seymartec conference and the delegates for the productive discussion. KONSOM GROUP is grateful for your interest in automation solutions and our company