Cybersecurity and Industrial Internet of Things (IIoT)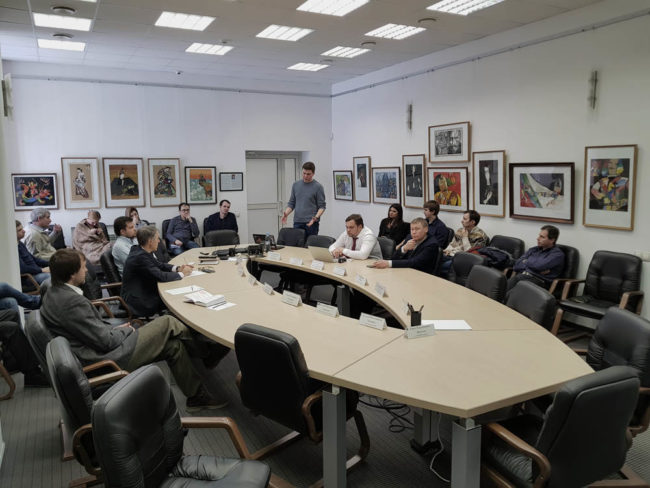 The development of industrial automation tools with the penetration of "figures" into all levels of automation has made the issue of information security of industrial enterprises worse. The experts of "KONSOM GROUP" and Positive Technologies discussed what steps must be taken to ensure 100% protection of technological and production management systems at enterprises, according to the Federal Law.
A seminar of the company Positive Technologies that works in the field of comprehensive protection of large information systems from cyber threats was held on February 12, 2018 at the headquarters of "KONSOM GROUP". Leading developers of "KONSOM GROUP" and Egor Nazarov (the key account manager of Positive Technologies) discussed the actual issues of cybersecurity.
Actual software products in the field of threat analysis, vulnerabilities and protection tools, including tools for industrial enterprises were presented during the seminar. Topics that are especially important today were discussed. Obviously, information protection is of great importance in the activities of any enterprise nowadays. Information is a valuable resource and using it correctly and protecting it influences the success of the enterprise during the transformation period and the era of Industry 4.0. 
The first stage of cooperation between "KONSOM GROUP" and Positive Technologies has been currently agreed upon. The impeccable reputation of Positive Technologies as a leading world-class expert in information security issues will allow "KONSOM GROUP" to provide the required level of protection for all information systems put into operation for customers and partners, starting from the design stage.
Data protection, properly built architecture, the choice of software and hardware in the field of industrial automation is the key to success in the era of Industry 4.0.