Ice and flame of the sport competition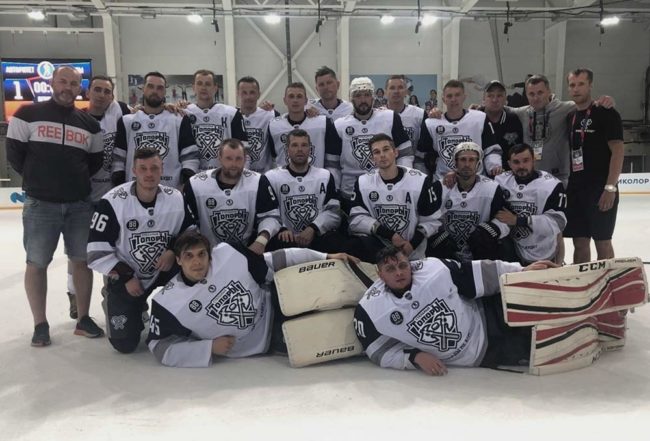 Active life is arriving in the company with new sports achievements. The whole world is coming alive after a long period of self-isolation. We are pleased to get some great news from employees taking part in tournaments, championships and festivals.
Got some great news from ice arena in the beginning of a hot season with hot striving for victory.
Naumkin Denis, the head of production department, as a part of Steel Axes represented Chelyabinsk region in the final of the tenth anniversary festival «Night League» from 11 to 17 May 2021 in Sochi.
«I have played hockey since I was 6 years old. I still admire the team spirit during every game. It is an inexpressible atmosphere, when the heat of the game makes the ice melt beneath you, your team and you experience vivid emotions from both victories and defeats. At the festival, we have met strong opponents. The first game was against the 2018 League of Hope champions, Timerkhan, Republic of Tatarstan. Before the last minute, we were losing 2:5, but within 48 seconds, the team had made a comeback that will be remembered for a long time. Having scored two quick points just seconds before the siren, we managed to snatch a draw, which caused a storm of emotions among the fans. It should be noted that we felt the support of the fans throughout the contest».
The second game was played against no less worthy opponent from Vologda. There were many dangerous moments, with 3 minutes to go one of the players was sent off and with a score of 2:1 Steel Axes lost to Sputnik, but they have no intention to stop.
«We are going to keep working» – said Denis.
This is the third time the team takes part in the festival. Previously, they attended the gala match at the opening of the championship. It should be noted, that the team is the three-time «Dream League» bronze medalist. This festival was the debut of the «League of Hope».
The tenth round turned out to be special in every way. 9 divisions, over 3000 hockey players, 150 teams, 70 regions from Kaliningrad to Kamchatka and almost 500 games in a fortnight.
On behalf of the company, congratulations to the team for taking part in such a great event! We wish you many more times to meet worthy competitors and score beautiful goals. Wish you good luck and more victories!