Reinstatement of quality control at the Olenegorsk mining and processing plant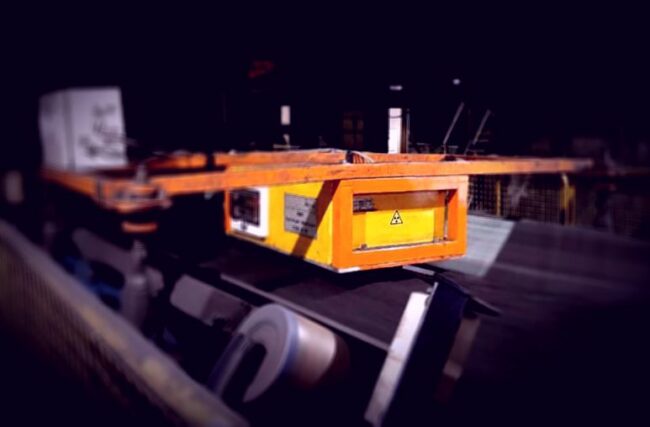 For the specialists of KONSOM GROUP the world pandemic did not cause any barrier to the successful project implementation.
During COVID-19, KONSOM GROUP specialists' helped its strategic partners – «Olcon JSC» to perform adjustment, carry out the repairs and commissioning works.
Joint Stock Company «Olenegorsk Mining and Processing Plant» (JSC «Olkon») develops the deposit of ferruginous quartzites and produces high-quality iron ore concentrate with iron content over 69.1%.  The deposit is one of the raw material resources of the world's largest mining and processing plant PJSC «Severstal».
Conveyor is one of the most difficult areas to control. Correct sampling forms the basis for quality control analysis, which is why obtaining a representative sample is both a goal and a challenge for many industrial companies.  It is a long lasting process that brings production to a halt, leading to a loss of resources.
Human error, transport delays and the inability to analyze large lumps of material are also factors that must be taken into account when working with sampling.
The company has bought an inline analyzer CON-X 03 from "Baltic Scientific Instruments" (BSI) in order to improve control technology of iron and ore handling and to use chemical analysis data in operative management of the process, which had been successfully monitoring the chemical composition of the concentrate for more than 5 years. Before the pandemic, the analyzer stopped giving readings.
KONSOM GROUP specialists' have identified the breakdown and carried out the repairs.
The company is a system integrator, authorized distributor of BSI with the right of the first line technical support for   X-RAY fluorescence analyzers as well as for the software in Russian Federation, Republic of Kazakhstan and Uzbekistan.
KONSOM GROUP specialists' performed laboratory repair, calibration and verification against standard samples on the analyzer delivered from the company.  Analyzer calibration was carried out during production process. The analyzer shows high stability, reproducibility and sensitivity in operation.  This has enabled a return to continuous quality control of the concentrate, which  causes economic efficiency increase of Olenegorsk mining and processing plant's production. 
The project was successfully completed due to professionalism, vigilance, and a flexible approach to solving assigned tasks in time. We express our gratitude to the team of KONSOM GROUP: K.V. Feofanov, Y.H. Fatkhullin, V.V. Mavrinsky, A.A. Nefedyev and the project manager – A.I. Usherov.