Energy Monitoring Systems, Metering Systems for Industry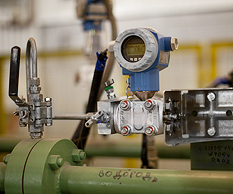 Energy Monitoring Systems belong to the family of PARADIGMA-based integration solutions.
This solution is designed for real-time monitoring of energy resources (including power), as well as for energy and power supply systems. It also includes a comprehensive energy monitoring program.
The solution is primarily designed for industrial sites that are high energy consumers. At the same time our systems can find application in the communal services sector, boiler plants, pump stations, etc.
Functions
Utility monitoring (pressure, temperature, flow).
Monitoring of water supply system components (wells, cooling towers, tanks, filters, pumps, etc.).
Monitoring of power stations, main transformers and other power supply units.
Monitoring of key power station parameters: current, voltage, power, energy, cosφ, etc.
Monitoring of auxiliary systems: air supply plants, drainage and pumping systems, etc.
System event and alarm detection and registration (event logging).
Out-of-range indication.
Real-time and archive trends.
User-friendly visualization of process data (mnemocircuits).
Software
PARADIGMA makes the core of the system. Apart from its standard functionality of data acquisition, processing, storage and transmission, PARADIGMA consolidates the data coming from versatile sources while enabling a standardized access to the data for MES-level systems.
The user workstations are based on the Flash technology and the Thin Client technology and do not require any additional software as all screens are accessible as common web pages via standard browsers (for example, Internet Explorer).
A common user workstation comprises a number of mnemocircuits:
main mnemocircuit: It shows the general status of control objects and the key parameter values of energy and power supply systems;
mnemocircuits designed to provide a detailed information about specific utilities such as water, power, or energy.
The user workstation may contain additional mnemocircuits for auxiliary systems, such as air supply units.
As agreed with the customer, any other data visualization technology or software from the industry leaders (such as Simatic Win CC and Wonderware InTouch) can be adopted.
Additional capability
Even though Energy Monitoring System is designed as a plant-level system, it can be integrated in the existing central SCADA system, which monitors the energy consumption of the whole site, or it can serve as the basis for such system.
Benefits
Reduced labour costs.
More reliable data.
Detection of losses and their elimination due to timely managerial decisions.
A database created to help accomplish MES-level tasks of energy monitoring, analysis and planning.
We provide a full range of services related to the implementation of Energy Monitoring Systems, including:
inspection;
preparation of an SOW;
elaboration of documentation per national standards, i.e. GOST;
design and installation of fiber optic lines and structured cabling systems;
selection and supply of field-level and basic automation hardware components, such as sensors, power meters, data acquisition and transmission devices, controllers;
supply of computers and accessories: application and database servers, workstations, UPS, etc.;
pLC programming, application software development;
installation (supervision);
commissioning;
personnel training;
warranty and post-warranty service.